What People are Saying About Zaphara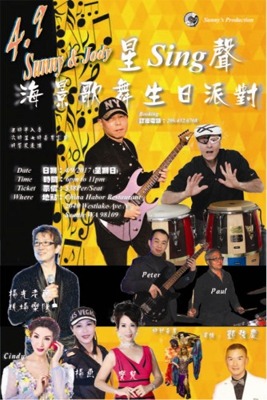 Big Birthday Bash
Sunny and Jody with their band at China Harbor Ballroom hundred plus guests, Zaphara performed with her wonderful dancers, Zena & Mimi, and made our party that much greater !
I even had the privilege playing drums to a solo performance with Zaphara dancing while playing her amazing finger cymbals.
Zaphara's belly dancing show was great, our guests had lots of fun, Zaphara and her dancers "Rock"!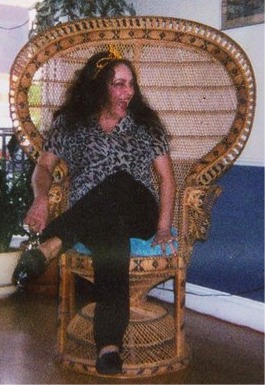 Zaphara:
You rock. Dance news, political commentary, help to friends and a pie recipe, too. What a great newsletter.

Sincerely,
Carol Simpson (Thriya) 5/2017
May 4, 2008 - Zaphara is "Roasted" by her closest friends,
fans & fellow dancers, at the "Roast & Toast" celebration.
---
Dec. 12. 2012
Dear Zaphara,
Your newsletters are really full of NEWS! Besides that, they are entertaining and thought provoking.
Thanks for keeping me on your list.
Best wishes for a Merry Christmas!
Kit Tomczak
---
Hi Zaphara,
I really enjoy reading your newsletter. It's sometimes like a travelogue, epicurean magazine, and all around news of the day journal. Fun read.
---- Gordon Umino, September, 2014
---
Zaphara,
Thank you so much for making our party so much fun! You were a complete surprise to the birthday girl. Everyone loved your performance. Then there was the teaching us to belly dance part. We all felt we really learned things and got quite a good workout.
We all agreed we had an even better appreciation for what you did as a dancer after we tried to do it ourselves. You are a great teacher as well!
Thank you for a memorable evening.
Debbie Daniels, MSW, Nov. 2011
Leadership Coach and Consultant
206 / 930 – 8930
http://www.lifeactioncoaching.com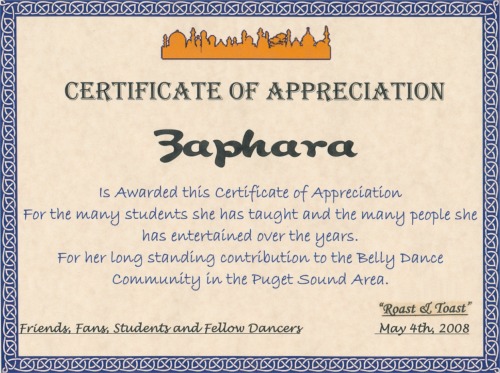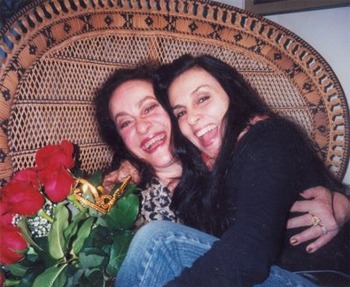 Bessma & Zaphara at the "Roast & Toast"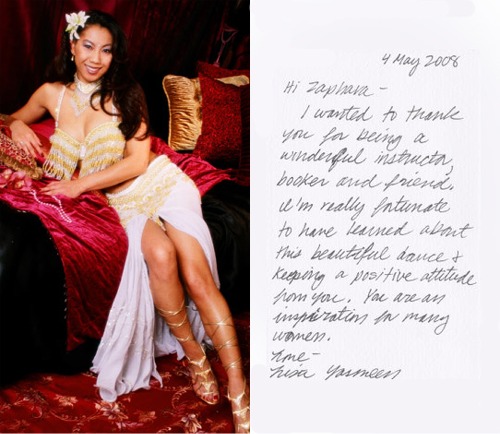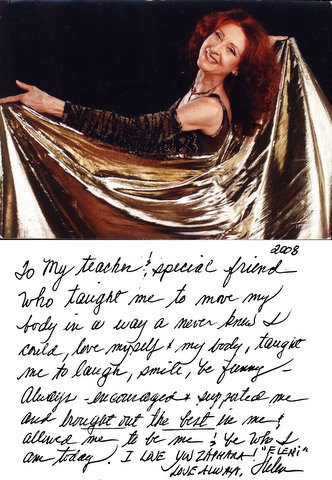 Sohaila, San Diego, CA,
presents Zaphara with the Certificate of Appreciation for outstanding contribution to Middle Eastern Dance & Culture
(shown below).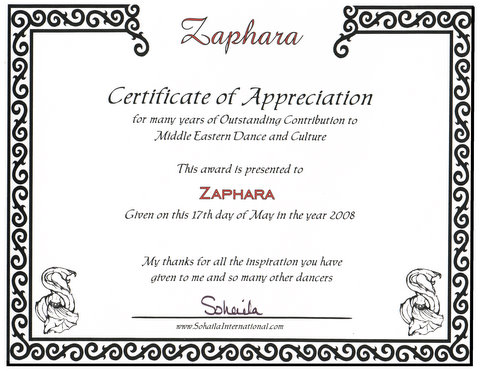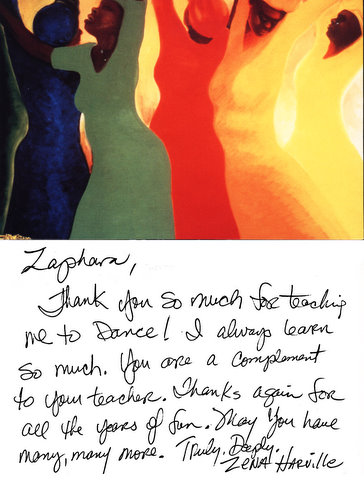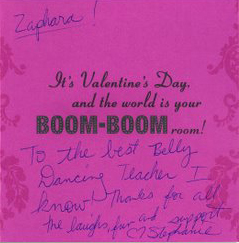 Hi Zaphara How are you?
I hope that you are doing well, it was an honor
working with you and you are a great dancer.
Take care & best wishes.
Anton Issa ( Northside Grill, 10-08) Tabla player